The project "Click for Support" finally kicked off in Belgium. The main goal of the project is to develop guidelines for web-based interventions for young consumers in the field of illicit drugs.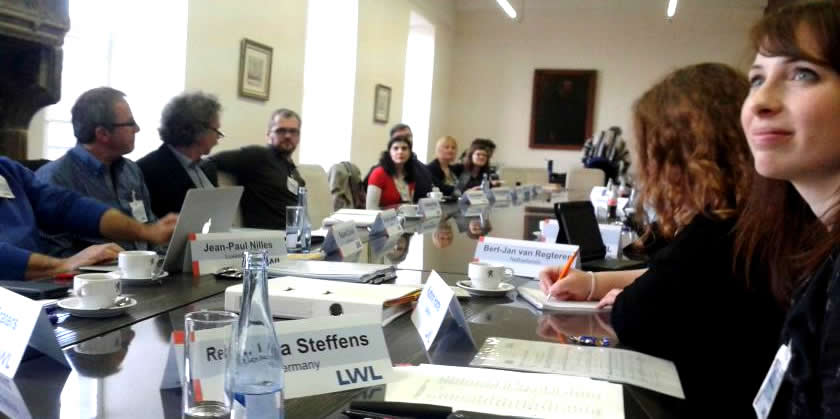 After a successful kick-off meeting in Alden Biesen, a former Landcommanderij in Belgium, the project "Click for Support" which is funded by the EU is now fully underway.
The kick-off had been organized by our Belgian partner and members of the steering group "Centra voor Alcohol-en andere Drugsproblemen vzw (CAD)" who had put a great effort into making this event successful and allow the project partners to build up a good basis for the advancing of the project.
At the kick-off all necessary organizational issues were addressed, first decisions were made and the foundation for a successful cooperation was laid. Amongst other things a project logo was chosen, a professional LinkedIn network was established and has already been joined by all project partners.
We laid the groundwork for the national research which will provide us with an overview of already existing web-based interventions. We also determined the criteria those interventions had to meet in order to be taken into account while writing the guidelines.
Another topic was the planning of national workshops during which the topic of web-based interventions will be assessed together with the target group of young drug consumers. Amongst other things we discussed the concept of those workshops, possible ways to gather all necessary information and feedback from the participants and how to get them to participate in the first place.